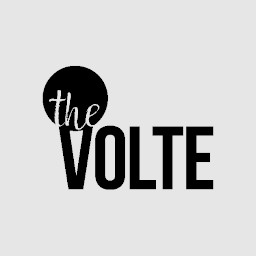 11 MAY 2021
Software Engineer
Remote details
Preferred Timezone: (GMT+10:00) Melbourne +/- 3 hours
Office Location: None
Technologies
python, django, graphql, amazon-web-services, terraform, typescript, react, next.js
Job Description
This is an exciting opportunity to join an established and fast-growing startup and become a founding member of the core technology team. 
You will help shape and build the digital assets of a leading brand in the emerging industry of luxury fashion sharing. Currently the market leader in Australia, The Volte is now committed to a significant re-platforming initiative to enable both horizontal and vertical growth internationally.
This is a full-time and permanent opportunity for a motivated individual looking to advance their career as a full stack web application developer, or potentially to specialise in front-end, backend or devops as the company and team size grows. The applicant will possess 3+ years experience with modern web technologies ideally including:
Django
graphql / graphene
Postgres
Additionally, familiarity with modern e-commerce platforms and patterns will be highly advantageous:
Complex and high-throughput e-commerce sites
Payment gateway and provider integration e.g. Afterpay, Klarna
Marketplace websites
Booking engines
To be successful in this role, you should have a creative and explorative mindset. Whilst technical direction will be provided by the CTO, there is considerable opportunity to bring new ideas and help drive architectural decisions. We are looking for someone to become a long-term owner of key services and applications you will help build from the ground-up.
Key Duties:
Implement user stories and technical tasks independently with a high standard of code quality
Participate constructively in code reviews
Adhere to, and help refine company standards and processes
Provide high quality asynchronous daily updates
Attend planning meetings and workshops
Contribute to technical decision making
About The Volte
Established in 2018 by a team of female founders, The Volte is changing the way people consume fashion. The Volte is a designer fashion rental marketplace connecting borrowers and lenders, and helping to reduce waste and carbon emission with clothing re-use.
The Volte removes barriers and allows people from any demographic, size and budget to access designer fashion. It allows borrowers to access designer fashion at a fraction of the retail price and allows individuals to make money from their fashion 'investment' pieces. Fashion is no longer disposable.