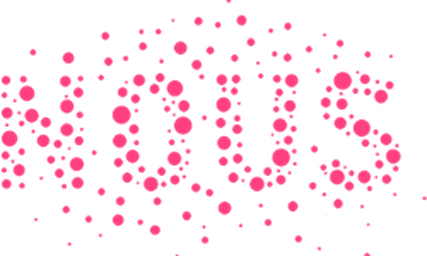 6 OCT 2017
Senior Web Backend Developer
Do you see yourself as a member of a multinational team shaping the way people will communicate in the future? Seize the opportunity to revolutionize the digital world while enjoying what you do. NOUS is an expanding business headquartered in Vienna Austria, with branch offices in Denver (USA) and Dubai (UAE), and ranks among the leading providers in the field of mobile guides and media-based education. We have provided tailor-made concepts with innovative technology for over 200 projects of differing sizes along with various focuses realized with museums and cultural organizations as well as big brands worldwide. NOUS advises institutions and companies on adapting their educational role to bring them inline with this ever more digital world and develops multimedia, intuitive end-user and streaming applications on the web and other platforms. Be part of it!Your tasksAs senior web backend developer at NOUS you
work on backend development of challenging projects with our web team,
further develop programming environment and enhance continuous integration/delivery,
are responsible for software architecture, requirements and estimates, and
support our project managers and other team members with concepts, specifications, and documentation.
Your profileWe are looking for you if you
have extended working experience with back-end development having done projects in Python, Django, some CMS experience a plus (we are using Wagtail),
have knowledge in the area of DevOps – preferably in configuration of Linux Systems, and automated software deployments,
bring several years of experience with databases (PostgreSQL, ideally also NoSQL) and
love challenges.
Our offerWe offer a position with varied and challenging tasks in a young and dynamic team and the possibility to do something meaningful. Loving technology we will provide you with cutting-edge gadgets. We are flexible if you are - working with us on a single project up to continuous long-term freelancing - it's all possible, also to go on staff. Salary is negotiable – as full time employee (38,5 hours/week) we offer you at least 2.400 pre tax eur/month (14 times a year). Salary is negotiable and depending on experience.
Start: as soon as possible Apply now!Email your CV, a covering letter stating your hourly rate or salary expectations and examples of published work or links to Github/Stackoverflow profiles to Claudia Schallert, jobs@nousdigital.net.