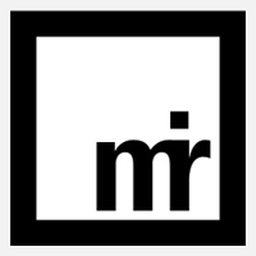 18 SEP 2014
Python-Django Webdeveloper
Short description of job and company m.i.r. media, Germany (Digital Agency) is searching for a Django-Developer to support our team of developers. The agency in total has 20 employees. You will be realizing web-applications and products for our national and international clients. m.i.r. media is specialised in Design, UX and programming of CMS based websites, mobile applications and community management of brands. Among our clients are Baileys, Guinness, Rimowa, Nikon, Kölner Philharmonie, Konzerthaus Berlin and many more. We love Django. Our clients love it too.
We build most application in Python and use Django as main web framework. Furthermore the job requires good skills and experience in Javascript and SQL. The applicant should speak and understand English (good) and German (basic) and he should have experiences in agile software development (SCRUM) and be familiar with GitLab and a team player.
What makes us specialWe offer a pleasant working atmosphere with an international developer team. Low hierarchy and fast turnarounds help you to develop your projects. We offer free food by our agency cook, fruits and of course unlimited coffee and tea.
You can use our guest apartment for the first months for free. We support you with all required initial paperwork.
 Job requirements- Skills and experience in Python/Django (required)- Skills and experience in jQuery (required)- Linux/webserver configuration an SQL proficiency to set up Django project (required)- HTML5/CSS proficiency (nice to have)- Familiar with agile software development (scrum) (nice to have)- Git lover- English language (Good), German language (basic)- EU citicenship only
URL for more information http://www.mir.de/ http://www.mir.de/python-django-webentwickler (German version)