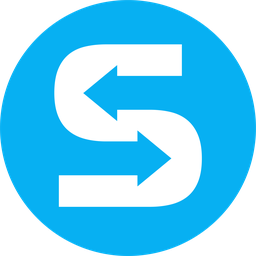 15 OCT 2020
Django and Senior Django Developer
Dear Django Devs,
=================
A fast growing Tech company is looking for web developers in North America, Europe and Latin America. Currently, we have vacant positions for Senior Python Developer and Python Developer positions. If you consider yourself a motivated web developer with plenty of initiative, we have the perfect job for you. At our North American, European and Latin American offices (and currently mostly remote), we work with our Shuup Multi-Vendor Platform. Shuup is used to build enterprise online marketplaces (such as Amazon and Grubhub) through which multiple vendors can sell physical or digital products and services.
We wish from you that:
You are confident in working with Django and you love writing Python language.
You know JavaScript and maybe some of its new trends and you're not afraid to write CSS or HTML, either.
You are somewhat familiar with LESS, SASS, jQuery and ES6.
You are interested in software development as a craft and wish to grow as a developer.
In addition, we value:
Experience in agile software development methods.
Experience from software development projects.
You wish to share your knowledge with other developers.
Positive attitude and a willingness to learn.
You have experience or interest in E-Commerce.
Prior experience in using open source technologies in software development.
Fluency in English.
Why Shuup?
We trust in Python and solution-oriented working. For every Shuuper, we plan an individual python programmer career path and support it along the way. We have a wide range of projects and we promise that you won't get bored with us. We offer a competitive salary and other benefits. You may also choose to work either remotely or at the office, that is totally up to you.
Why us?
Our success in the Great Place to Work studies tells a lot about how we feel about our employees. We will support your professional development in many ways and encourage employees also to participate in developing our company. When the organizational culture is being originated and nurtured by employees, it becomes authentic, honest and laid-back.
We offer:
An interesting and motivated work environment with great co-workers
The opportunity to be a part of building an international success story
Interesting and challenging projects – not just repetitive work!
Extensive remote work possibilities
HOW TO APPLY:
------------------
The first stage of our application process is our Python/Django coding challenge. Typically, our applicants don't need more than a couple of hours to send it back to us.
In the test, you will get to improve upon an existing application that does not feel all that snappy and does not look as good as it should. Please download the challenge: https://www.shuup.com/djangochallenge/.
And please return the 1. coding test and 2. your resume by sending them to careers@shuup.com as a link to a shared cloud storage folder or as an attachment and we will review them asap, thank you!
P.S. After passing the test, next is an interview with Shuup developers, and the final stage is the interview with the Co-Founders.