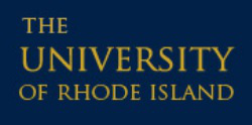 Senior Programmer Analyst (Django/Python Developer)
Position is full-time calendar year, limited to 06-30-2018 with anticipated renewal.
Prepare, import, link and data in the DataHub and other databases or data files within DataSpark, including data services and processing supporting database and data files within DataSpark. Work with DataSpark Research Associates/Data Analysts in the preparation, joining, and processing of data including delivery of online services such as dashboards, data visualizations and data processing services to clients. Coordinate the development maintenance, and integration of data technical services and systems to maximize services delivered through DataSpark. Develop specifications to complete programming and technical coordination or provide to other staff members or external partners.
Visit the URI jobs website at: https://jobs.uri.edu to apply and view complete details for job posting (SF00557). Please attach the following 2 (PDF) documents to your online Employment Application: (#1) Cover letter and (#2) Resume, which should include the names and contact information of three professional references.
APPLICATIONS WILL CLOSE MARCH 2, 2018
APPLICATIONS MUST BE SUBMITTED ONLINE ONLY.

The University of Rhode Island is an AA/EEOD employer. Women, persons of color, protected veterans, individuals with disabilities, and members of other protected groups are encouraged to apply.