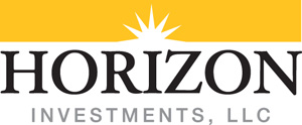 Python Developer
Firm Description
Horizon Investments is a tactical investment manager with a focus on the global marketplace. Horizon believes markets, along with client needs, are dynamic and therefore require a flexible approach in order to be successful. Horizon provides strategies for the three main challenges investors face throughout their investing life cycles: Accumulation of assets, Protection of those assets and Spending through retirement.
Horizon develops web applications for our employees, clients, vendors and associates. We are somewhat language/framework agnostic but have found Python to be particularly useful for our industry.
You will be ...
Assisting technology team with key technology goals.

Assisting the technology team in system and software development efforts.

Maintaining the firm's compliance with all compliance mandated technology protocols
You should probably have some ...
Programming Experience (or Interest)

Financial Services Experience (or Interest)
Technology / Programming Expertise or Interest

Networking

Cyber Security

Mobile Device App Development and Deployment

Development Experience in Python (particularly numpy, scipy, pandas)


Web/ORM Application Experience (django, HTML, JSON, CSS)


Source Code Control (git, mercurial) and server side scripting (linux)


Google Apps (APIs)
About the Position ...
This position is a full-time, on site role in Charlotte, NC.

To Apply ...
*Interested applicants should send a plain text email to talent [at] horizoninvestments [dot] com with your cover letter as the body of the email. Attach a resume in PDF format.

No Agencies Please.