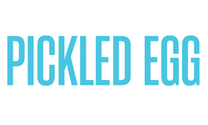 Django Developer at Pickled Egg
Pickled Egg has a vacancy for a Django Developer at its office in Chichester, West Sussex.

The company
Pickled Egg is a creative agency that specialises in consumer promotions, strategic reward programmes, travel incentives and experiential events. Established in 2002, we're based in the heart of Chichester.
The role
Being a Django Developer for Pickled Egg is role like no other. We provide beautifully designed, implemented and reliable on-line incentive and recognition programmes as well as event management systems to companies throughout the world.
Our Pointbank and Registerr.me products are the online systems critical to what we do. For our clients we create online programmes to reward participants with points, allow redemptions for thousands of products, engage through fantastic communication, engage through social feeds, and much more. We like to be able to say yes to our clients and create a truly original and unique system for them, which is why this role is so important to us.
We also provide clients with an off the shelf event management solution, making organising an event as simple as a few clicks.
Your responsibilities will include:
System maintenance
Development of new modules
Improving current elements of the system
Integration with client systems
Integration with suppliers
HTML coding
The candidate
This is an ideal position for someone who is bright, diligent and flexible. You must have had experience of Python & Django, HTML, CSS and JavaScript.
We're flexible on how you work. Ideally we are looking for a full time employee based in our offices, in the beautiful city of Chichester, however we will also consider outstanding freelancers for this role too.
We're offering a competitive salary and the chance to work in a superb environment as part of a great team.
Applications to Ricky Knight at ricky@pickledegg.com, or Pickled Egg, 62-63 South Street, Chichester, West Sussex, PO19 1EE