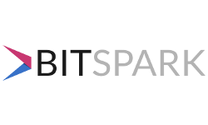 Bitspark UG (haftungsbeschränkt)
We are a team of two computer scientist with many years of experience of software development, especially web-based applications with Django and Angular.
Since more than five years, Python is our programming language of choice on the backend. It began out of mere curiosity during university time and quickly became a never-ending story of challenging yet pleasuring projects.
Today we can reliably estimate how complex and feasible a project is. We can develop an application from scratch or assist in extending and maintaining an existing one.
Our latest projects are (entirely developed by Bitspark):
Here is what we offer:
Software development as a team of two or a single person

Thoroughly planned and executed development

Advice in choice of technology

Fluent communication in english or german
Here is what we are looking for:
Interesting projects as freelancers

Preferably remote jobs