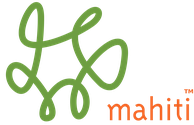 Mahiti Infotech Pvt. Ltd
We in Mahiti create high impact technology and communications solutions that adapt and scale to evolving needs of our clients and the market.
Mahiti aims to reduce the complexity of Information and Communication Technology adoption/usage through the strategic use of Free/Open Source Technology. Over the last decade, Mahiti has delivered over 1000 software development projects and also has been providing technology consulting, building multi-lingual social portals and projects at grass-root level, engaging marginalised communities and micro-enterprises through management information systems and mobile technology. Through our initiative Convene, we have been conducting tailor-made trainings in e-campaigning, effective communication strategies, citizen journalism and non-formal education.
Mahiti team started working in Python in year 2003 and we have built deep understanding of the language and the associated eco-system of applications and tools.
Our co-founders are founding members of Plone Foundation.