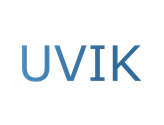 Uvik Software
Uvik Software is a Python and Django focused company.
We've built a strong team of software engineers, designers, quality assurance specialists, and project managers to provide a high standard of delivery to our clients.
Uvik Software is a team of Senior Python/Django developers with 7 to 14 years of experience. We hire the top 1% of Python engineers to ensure the highest quality of engineering.
We believe in synergy, transparency and mutual growth with our partners.
Our tech stack:
- Python
- Django
- ReactJS
- ReactNative
- PostgreSQL
- MongoDB
- AWS