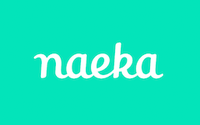 Naeka
We have been continually developing our expertise and learning new skills since we first began. The knowledge we have gained from our experience helps us to face the challenges of today.
We want to offer an alternative to conventional web agencies: an agency that combines internet expertise with graphic know-how.
That's why we are specialized from the beginning (2008) in Django and Python. Similarly, we choose suitable NoSQL databases when appropriate.We also use innovative Javascript frameworks, such as Ember.js and AngularJS, but without neglecting the standards such as HTML5 and CSS3.
Yes, we have the expertise that you need to get ahead.