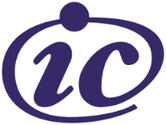 Isaac Csandl Web Design & Development
Experienced Full-Stack Web Designer & Developer
UX-centered, content-first, mobile-first responsive design. Full-stack: strategy, design, content, code.
Web application design and development
Web standards, usability, and accessibility
Content Strategy
User-centered interaction design (UX, UI)

Web semantics, ethical SEO and microformats
Web projects from prototypes to launch
Django, Flask web frameworks
Please visit my website for more details.
I'm open to freelance or contract, part time or full time remote jobs.