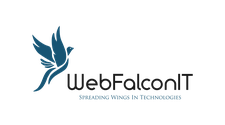 WebFalconIT
We are a team of few programmer who love to code and know what a deadline is, we guarantee close relations with our customers and solid, professional work. We are open for projects.
 We work on various open source technologies and across various verticals, focusing preferably on Django. Working with us, rest assured you will be delighted and will pride your choice. 
Our developers can provider lessons in technology of your choice, various help and much more. If you need any further information, please feel free to contact us. Look forward to work with you on your next project.
Spreading wings in technologies.