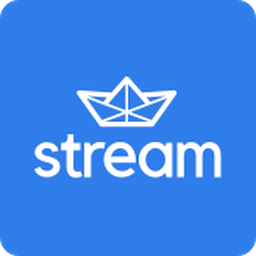 2 JUN 2016
Software engineer @ Stream
About StreamStream (GetStream.io) is building a new kind of data store. A data store to build, scale and personalize feeds. Our users access Stream via a blazing fast, highly available and simple to use API service. Stream process billions of updates every month. To do that we run on a very complex tech stack, highly optimized for performance and availability.
Stream is a well funded startup with offices in Amsterdam and Boulder. We are looking for an experienced software engineer to join our development team in Amsterdam. You will be responsible for the development of new features for the company's core software products and for extending and maintaining our infrastructure.
About You
You are passionate about designing and building great software that works. You find working on complex problems rewarding. You have years of experience in the field of software engineer, and you spent a good amount of that time building web applications and API services.
Required Skills:
Excellent programming skills preferably with Python
Strong experience with Relational and NoSQL databases (Postgresql/Mysql/PostgreSQL, Cassandra, etc).
Version control (Git or similar), continuous integration, monitoring
Experience with NoSql data stores such as: Cassandra, HBase, Redis, ElasticSearch
Familiar with writing high performance programs
Bonus points:
Experience with Erlang/Elixir
Experience with Go/Scala/Java
Data/analysis/visualization and machine learning
Experience with AWS or other cloud infrastructure