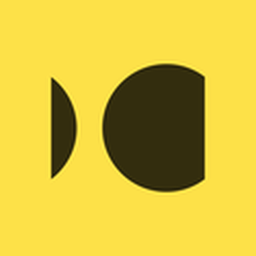 20 APR 2021
Senior Django Developer for a range of client projects (permanent)
We're looking for a Senior Python/Django Developer to join our team for the long-term.
We're a web software development studio based in Sydney. We attract clients who have fun, interesting problems, and we build web systems to solve those problems. Our clients range from museums and cultural institutions to startups, so our work tends to have adventurous technology which we get to show off in exciting ways.
You would be likely to work with a variety of technologies, ranging from Django and Wagtail systems, through to React frontends, container-based infrastructure, and continuous integration pipelines. While the core of our work is in web systems, there are opportunities to work with anything from new front-end tech through to back-end infrastructure. We're proud of a culture where you can pursue your interests and have an impact on the parts of a project that matter to you.
Strangely enough, knowledge of Python/Django isn't as crucial as being a good developer who is always keen to learn new technologies. Here's what we're specifically looking for:
At least 3 or 4 years of experience in building products or platforms using web frameworks—in Django on Python ideally, but otherwise in one or more of Ruby, PHP, JS, or other server side languages—it makes it a lot easier to pick up Django.
Demonstrable strong work ethic and self-directed learning. Experience coding on your own time (or as a freelancer) would be great, but isn't essential.
A computer science or related degree is preferred.
Experience handling small to medium sized client projects on your own – communicating with the client, managing your time, monitoring budgets.
Any of the following are desirable and would be great things to mention:
Experience with the *nix command line—we use macOS/Linux on our development machines and servers.
Experience using distributed version control systems such as Git.
Knowledge of React, Vue or other frontend tools.
Experience with styling in browsers.
Experience with Docker.
The company is friendly and led by developers (the owner actually codes), so you'll never feel like a cog in the machine. Everyone has the chance to work on a challenging variety of projects, and to make decisions that steer the company as a whole.
During the COVID-19 pandemic, most of our staff have been working from home to reduce our shared risk and load on public transport. In more usual times, about half of us work from our office in Sydney.
The IC Sydney office is in the heart of Chippendale, a 5 minute walk from Redfern or Central. On sunny days people sometimes work outside on our balcony. We provide big screens, comfy chairs, coffee, GoGet membership, and are always open to ideas for supporting our staff with extras.
Most of all, we care about protecting the work-life balance and mental health of our team. We have flexible working hours (with a core of 10am–4pm), yoga on Thursdays, extra birthday leave, and we support work-from-home arrangements.
We are open to considering remote work, or a 4-day/week engagement. From experience, we work better with people we can spend some time with, so our ideal person would be in Sydney, but anyone in Australia or New Zealand could work just fine. 
Salary range is AU$90-120k + Super, depending on experience and awesomeness.
To apply, send a note introducing yourself, a recent CV, and some sample code or a github link that shows us your approach to solving a problem. 
----------------
While we have a lot of respect for the work of recruiters, we do prefer that applicants apply directly. So, no recruiters or outsourcers please.