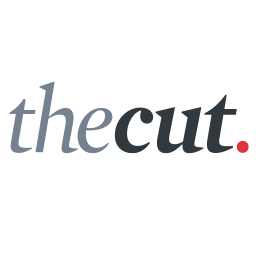 12 FEB 2020
Lead Python & Django Developer
The Cut is a digital agency specialising in web application development and websites, with a strong
focus on interface design. We develop in Python and Django and specialise in working with clients mostly in the resources, healthcare and education sectors.
The Role.
We are looking for a motivated, organised and commercially experienced Python Developer to join and lead our team. We expect a minimum of 2 - 3 years professional experience working with Python, and ideally with Django too.
As well as being a 'hands-on' developer you will also run daily stand-ups and manage code reviews to maintain a high standard of development and help the team learn and progress. The successful applicant will be passionate about development and adaptable in their approach. You will also understand the need to balance innovation with the most appropriate commercial solutions for our clients.
What is very important to us, is a genuine passion for development and technology and a positive approach to solving challenges.
As well as leading the team, and coding yourself, you will be involved in documentation, estimating, client contact and managing the effective and efficient execution of our projects.
As the lead developer, you will
Work closely with your peers to guide the technical direction of projects
Run meetings to maintain project momentum and address issues
Work autonomously and demonstrate initiative
Be accountable for scoping estimates and the delivery of projects
Build, improve and maintain applications and websites for our clients
Demonstrate excellent communication skills
Must have
Professional experience in Python and Django
Experience in a leadership role
Experience delivering web applications
Hands-on experience with modern development tools and practices
Experience with relational database management systems (e.g. PostgreSQL, MySQL),
System/infrastructure management skills.
Technical documentation skills
Fluent in written and spoken English
Nice to have
Experience with JavaScript frameworks/environment tools (e.g. Vue.js, React, Backbone.js Webpack, npm)
Experience with Python environment tools (virtualenv, pip, Pipenv)
Experience with containerisation and orchestration technologies (Docker, docker-compose)
Experience using common Django apps (Celery, Django REST Framework)
Hands-on experience with Amazon Web Services
Job Accountabilities
Running daily team stand-ups
Facilitating regular code reviews, quality control and team learning
Help to formulate project objectives, functional requirements and technical specifications
Monitor projects to ensure they are delivered on time and budget to the expected standard
Contribute to the design and implementation of technical requirements and project processes
Maintain excellent communication between clients and management
Candidates need to be Perth-based and will work from our own office, as well as spending time in the offices of our key clients.
To Apply.
Please send your CV and URL examples with an explanation of your involvement in example projects to hello@thecut.net.au