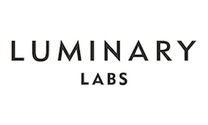 Django / Python Developer
Luminary Labs is seeking an experienced Python and Django development expert or team to support the ongoing use and improvement of an existing proprietary software platform, working closely with the CEO and select staff on a contract basis.
About You
You are a tested, nimble, developer or a small development team with experience serving a variety of respected clients big and small. You are known for your expertise, responsiveness, availability, and creative problem solving. You are comfortable making changes to the front and back end of a platform, and can provide expeditious support when issues arise. Ideally you have achieved success redesigning existing software for previous clients, relying on agile development principles to inform the creation of new features.
Role and Responsibilities
Support the continued use of existing proprietary software platform, deploying rapid fixes to issues that arise and building a small number of additional features as needed
Attend monthly meetings with Luminary Labs staff and/or CEO, with more frequent communication during times of heavy platform use
Identify vulnerabilities and updates to safeguard the security of the platform and maintain compatibility with a variety of browsers
Be on call to troubleshoot issues throughout weekdays, as well as available to support the resolution of major problems on weekends during (limited) crucial periods (4 – 5 times per year)
Possible opportunity to redesign and/or rebuild overall platform
Desired Skills and Experience
Preference for a small, highly available team
Strong familiarity with Django (minimum 2 – 3 years deep experience) and Python (minimum 4 – 5 years experience)
Ability to make fixes and deploy new features to both front and back end, as well as refresh and improve existing codebase
UI/UX design expertise (either on staff or as a trusted partner)
Experience working with 508-compliant, accessible websites and/or platforms helpful but not required
Product management capabilities helpful but not required
Notable success providing similar services to previous clients
Send your resume to work (at) luminary-labs (dot) com and specify what position you are seeking in the subject line.