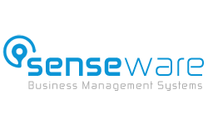 Senseware
I am the owner of a small development company that write management systems for medium sized companies.
We are based in Cape Town, South Africa – a very conducive environment for creative problem solving – and mainly do remote work.
With a background in industrial engineering I started developing software to help businesses manage their internal processes and workflows and now have 17 years commercial experience of which the last 8 years was with Django.
I have worked on projects in various sectors, including:
Travel, music, events, online bookings
Trading and financial systems
Billing and payment systems

Quality control systems (Fruit, Water)

Enterprise resource planning (ERP)

Customer relationship management (CRM)
Content management systems (CMS)
Social Networking Integration

Please contact me with your project details and I'll give you sime timeframe and budget estimates.